Remediation

The Way Nature Intended
Turn Hydrocarbon Spills Into CO2 & Water
Bioremediation means breaking down pollutants as mother nature would. This natural cleanup process is the safest way to keep our planet healthy. OPG+ has made it easier for us all to do our part in taking care of the Earth.
The OPG+ formula makes oil, petroleum, and grease spills disappear like magic. It even works on pesticides. Our all-natural cleanup products and services speed up what would happen in nature. The formula uses plant enzymes to break down toxic waste into food for bacteria.
This process leaves behind only CO2 and water! It is the same formula used by the United States Army, Navy, Air Force, and Marines. It is also part of the US Environmental Protection Agency's Contingency Plan for Oil Spills.
OPG+ will solve your problem in place. We can also lower your environmental cleanup costs. Our approach does not call for secondary cleanup. No digging or removing materials is needed for remediation. Our Quick Response Team is available 24/7. They can arrive at most spill sites within hours.
24/7 Quick Response
Request A Demo
See how OPG+ works with your own eyes
Get Started
Service Areas
See if our Quick Response Team services your area
Service Map
OPG+ Cleanup Solution
Eliminates
OPG+ cleanup removes all kinds of hazardous spills. Click on a link below for more info about remediating a specific mess:
How Does OPG+ Work?
Watch how OPG+ is the best at remediating hazardous spills on-site. The video below explains how our simple process works. Learn the many benefits of our clean-up method to businesses and the Earth. Also, see before and after photos from past spill clean-ups. (View time: 2.50 min)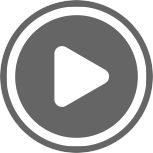 OPG+ Gallery
Why Choose
OPG+?
24/7 Quick Response
One Step Process
Permanently Removes Oil & Fuel
Nontoxic & Totally Safe
No Removal of Contaminated Waste Required
Listed on EPA's National Contingency Plan (NCP)
Made in the USA
OPG+

Quick Response Team Comes to You!
Construction
Equipment Rental
Airports
Gas Stations
Waste Disposal
Golf Courses
Waste Water Treatment
Railroad / Yards
Marine
Municipalities
Utilities
Drive-Thru's
Dumpster Area Cleaning
Mechanic Shops
Crane Services
Refineries / Oil Rigs
Fleet Services
Factories
Kitchen / Restaurant
Food Service
QRT Information
QRT Service Areas